Paw print and new number '1'
Article Published -
17/4/2019
We're paw-sitive you're going to love these!
Brand new to our range and available to order now, we're excited to introduce you to our specially designed digits, the paw print and a new number 1!
Paw print
Whether you're a dog lover or crazy for cats, this paw print will add that extra element of uniqueness to your sign. These signs can be given as a gift to an animal lover, used on a pets bed or simply to warn visitors of those furry friends and the sloppy kisses in advance!
Number '1'
We have listened to your feedback and designed a new number '1' that is different to our letter 'I'. This will be perfect for house numbers and signs that read things such as 'No. 1 Dad' or 'No. 1 Mum.' Due to the complexity of the digit, the new '1' is not suitable for birth or wedding signs.
These new digits are available in 1.3/4" only, our most popular digit size.
For inspiration and ideas, please see the downloadable file below or follow us on Instagram!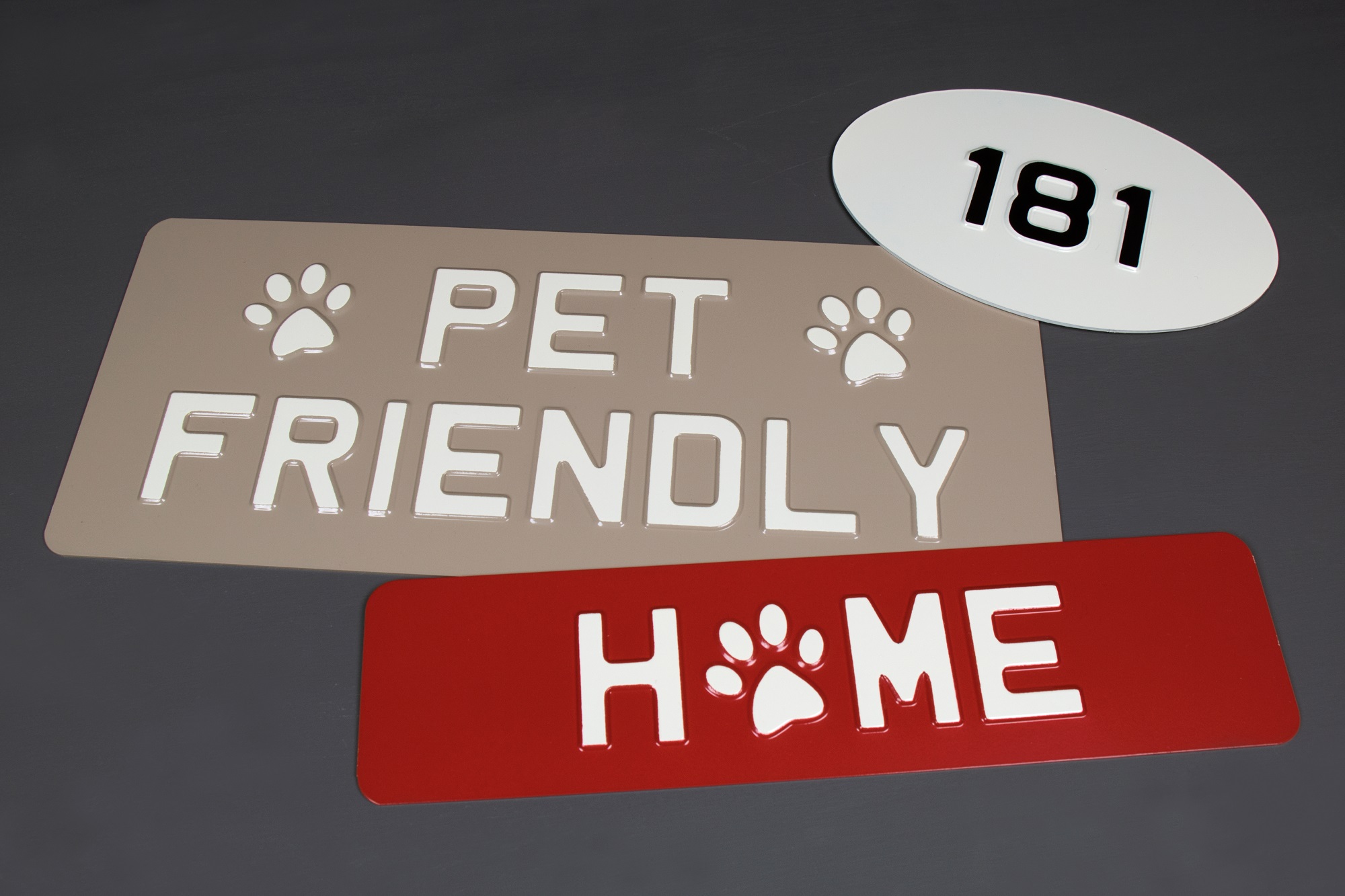 Image (from top to bottom):
181 (small oval) Arctic White background with Crucible Black digits
PET FRIENDLY (14 x 6) Botanical Beige background with Kelham Cream digits
HOME (12 x 3) United Red background with Arctic White digits